UpViral Marketing Software: In today's fast-paced digital world, viral marketing is becoming increasingly popular among businesses looking to expand their reach and grow their customer base.
One such tool that has gained significant traction among businesses of all sizes is UpViral Marketing Software.
In this article, we'll take a closer look at what makes UpViral the best viral referral marketing platform for businesses.
First, let's discuss what referral marketing is and why it's so effective. Referral marketing is a type of marketing that relies on word-of-mouth recommendations from satisfied customers. When someone recommends your product or service to a friend, family member, or colleague, it's more likely that the referral will result in a sale than if the person had heard about your business through a traditional advertising method. This is because people tend to trust the recommendations of people they know and respect.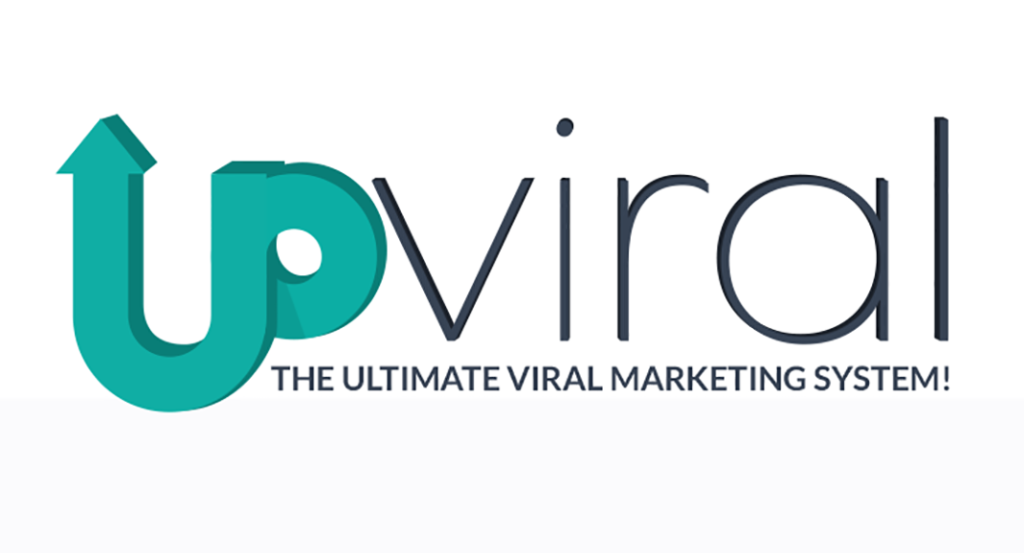 UpViral is a Referral Marketing platform that operates through the cloud and empowers marketers to conduct successful and lucrative marketing campaigns with minimal effort. Marketers who want to amplify their lead generation, improve conversion rates, and optimize their site performance can benefit from using UpViral.
UpViral Marketing Software offers three primary features that include setting up sweepstakes, creating rewards, and building waiting lists. Moreover, it offers supplementary features like creating custom landing pages, email campaigns, thank-you pages, and more.
What Makes UpViral better from its competitors
UpViral stands out from its competitors in several ways. Firstly, it simplifies the process of creating and running giveaways, sweepstakes, and competitions, making it effortless to manage each aspect of the competition, from email list opt-ins to social media promotion. These competitions have been proven to boost buyer lists and improve buyer retention.
Moreover, the Pro version of the software offers advanced testing capabilities, allowing marketers to split test their landing pages for opt-in forms, sharability, and click rates. This helps them to choose the most effective version of the landing pages to implement.
Additionally, UpViral is user-friendly, making it an ideal option for marketers with little technical expertise or knowledge of marketing software. It is a fully dynamic, web-based solution that handles almost every aspect of Referral Marketing, simplifying the lives of both businesses and customers.
UpViral Marketing Software Main Features
UpViral is a referral marketing software that packs a punch with its array of features designed to help you generate massive traffic and leads. Let's dive deeper into some of UpViral's essential features:
Automated Coupon Delivery If you're looking for an effortless way to retain customers and increase engagement, UpViral's Automated Coupon Delivery is a great option. Set a milestone for your campaign, and when a participant reaches that milestone, the system will automatically deliver the coupon code to their registered email address. This feature is an excellent way to reward loyal customers with exclusive discounts.
Third-Party Tracking Script Support By adding retargeting pixels through third-party tracking scripts such as Google Analytics, Facebook Pixel, Quora Pixel, and heatmap tracking, you can easily monitor the behavior of traffic and leads. With this feature, you can track visitors on your website, making it easier to understand their preferences and behavior.
Native Integration with Autoresponders UpViral has native integration with over 100 email marketing CRM software, which makes it easier to get data directly into your email marketing software. This feature helps you to send newsletters and emails to your subscribers on a regular basis. You can even set up tags based on milestone rewards to trigger updates in your autoresponder immediately.
A/B Split Testing UpViral's A/B Split Testing feature is excellent for testing different page designs to get better results on conversion rates. You can easily switch between two pages on your UpViral landing page without changing any code. Running this test helps improve overall performance and increases ROI.
Fraud Detection UpViral has an amazing algorithm that tracks fraud participants based on specific patterns. If you have outstanding rewards, you may attract fraudulent participants who cheat to win. With this feature, you can disable fraudulent participants from the campaign immediately.
Pop Up The Pop-Up feature helps you to launch a quick survey, send an email, or lead generation form, without any code. This feature helps to generate leads in less time than other landing pages, and it's effortless to set up.
Pop Over UpViral introduced the Pop Over feature in 2021, and it's one of the coolest features available. You can embed this feature on any page or article on your blog in just one minute. People can enter the contest from this widget, making it easier to engage with your audience. You don't need any professional skills to set up this feature; copy the code and paste it where you want to show the Pop Over widget.
By leveraging UpViral's features, you can significantly improve your conversion rates with each campaign run on the platform. It's no wonder that UpViral is considered one of the most powerful referral marketing software on the market.
How UpViral works & how to use it?
UpViral Marketing Software: UpViral operates on a straightforward concept: when a person shares your blog post or link with their friends, those friends are more likely to share it further, creating a chain reaction of potential customers interested in your content and what you have to offer.
To utilize UpViral, all you need is compelling content that can attract people's attention, and the software does the rest. As soon as someone shares your post, others will see it and have the opportunity to share it with their own followers, resulting in an increased number of people seeing your content and potentially becoming customers.
For bloggers, UpViral Marketing Software can help increase blog traffic and engagement by encouraging readers to visit their blog, leave comments, and suggest content improvements, creating a sense of community and increasing engagement.
Moreover, UpViral can be used to grow your audience size on various social media platforms such as Facebook, Instagram, and YouTube. By liking pages, sharing posts, joining groups, commenting, and mentioning others in stories or videos, you can create a sense of connection with your audience and build a loyal following, increasing subscribers and engagement.
UpViral Pricing & Plans
| | | | |
| --- | --- | --- | --- |
| Feature | Starter Plan | Business Plan | Premium Plan |
| Leads Limit | 10,000 | 25,000 | 1,00,000 |
| Visitors | Unlimited | Unlimited | Unlimited |
| Campaigns | Unlimited | Unlimited | Unlimited |
| Custom Domain | 1 | 3 | 10 |
| Email Identities | 1 | 3 | 10 |
| Automated Winner Selection | Yes | Yes | Yes |
| Automated Prize Delivery | Yes | Yes | Yes |
| Smart Leaderboards | Yes | Yes | Yes |
| Scheduled Campaigns | Yes | Yes | Yes |
| Rewards | Unlimited | Unlimited | Unlimited |
| Unique Coupon Delivery | Yes | Yes | Yes |
| Reward Management | Yes | Yes | Yes |
| Mobile Optimized | Yes | Yes | Yes |
| Fully Customizable | Yes | Yes | Yes |
| Personalization Tags | Yes | Yes | Yes |
| Login with Facebook | Yes | Yes | Yes |
| Hosted Templated | Yes | Yes | Yes |
| Embeddable Widgets | Yes | Yes | Yes |
| Popups | Yes | Yes | Yes |
| Countdown Timer | No | Yes | Yes |
| Custom Integration | Yes | Yes | Yes |
| In-Depth Analytics Dashboard | Yes | Yes | Yes |
| Export CSV | Yes | Yes | Yes |
| UTM Tracking | Yes | Yes | Yes |
| A/B Split Testing | No | Yes | Yes |
| Unlimited CRM Integrations | Yes | Yes | Yes |
| Advanced Tagging | Yes | Yes | Yes |
| Pixel Tracking | Yes | Yes | Yes |
| One-Click Links | Yes | Yes | Yes |
| REST API | No | Yes | Yes |
| Webhooks | No | Yes | Yes |
| Zapier | No | Yes | Yes |
| All Languages Support | Yes | Yes | Yes |
| Custom Actions | Yes | Yes | Yes |
| Branded Referral Links | Yes | Yes | Yes |
| 360 Degree Lead View | Yes | Yes | Yes |
| Rules Generator | Yes | Yes | Yes |
| GDPR Compliant | Yes | Yes | Yes |
| Free SSL Certificate | Yes | Yes | Yes |
| Access To Learning Center | Yes | Yes | Yes |
| Restricted By Location | No | Yes | Yes |
| Remove UpViral Branding | No | Yes | Yes |
| Customer Support | Yes | Yes | Priority |
| Montly Price | $79/Month | $119/Month | $299/Month |
| Monthly Price (If Pay Yearly) | $59/Month | $89/Month | $219/Month |
What integrations are available for UpViral?
UpViral Marketing Software has a wide range of integrations available to suit the needs of various businesses. Some of the integrations available include popular email marketing services such as Aweber, MailChimp, and Campaign Monitor. Additionally, UpViral offers integrations with other tools like ClickFunnels, Zapier, and Hubspot. With so many integrations available, it's easy to find the right tools to support your business's marketing campaigns. Whether you're looking for email marketing, automation, or webinar support, UpViral has you covered.
Conclusion
In conclusion, UpViral Marketing Software is the best viral referral marketing platform for businesses. With its easy-to-use interface, range of features, and excellent customer support, it's the perfect tool for businesses looking to boost their customer base, improve engagement, and increase sales. If you're looking for a powerful marketing platform that can help you achieve your marketing goals, UpViral is definitely worth considering.
(Disclaimer: GFI and GFI Team is updating knowledgeable content in this blog from official sources and is not aiming to promote any particular source or business through this and also, do not hold any copyrighting rights under our names for the content)