Most common SEO Mistakes: Your content appears on Google's first page of search results. Every month, you get a lot of organic traffic to your website.
And your engagement and conversion rates are out of this world! Doesn't it sound like a dream? With the help of some blog optimization, this could be your reality.
By optimizing your blog posts, you can improve an ordinary piece of content. Then Google is more likely to show it to people who are looking for the content you provide. As a result, you'll gain more exposure and see an increase in traffic. You accomplish all of this while satisfying readers looking for content in your niche. It doesn't hurt to keep Google happy as well.
This may appear to be a lot of time-consuming work, but it isn't as difficult as it appears. And, given the expected ROI, the effort is worthwhile. You may still be wondering what blog optimization entails. This guide will teach you how to SEO optimize your website and blog posts for maximum results.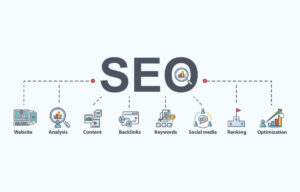 Table of Contents
This blog covers all the necessary steps to SEO optimize your website and blog post till the end but if you want to know about reasons for not getting Google Ad-sense approval and more like this do check out this presentation on "How to rank blogs and web stories higher on Google"
How to SEO optimize a website in 5 steps
1. Measure Your SEO Baseline to Compare It to Future Results
If you don't know where you started with SEO for your company's website, you won't know how far you've come. You must know where your website currently ranks. What do search engines like Google and Bing think of your current website, and where do you rank in search results for key phrases that you've determined are most important to you? Here are some things you should know before beginning your SEO Optimize Blog baseline report:
How are people finding your website now? Some of the traffic you see on your website is direct traffic. These customers are already aware of your business and enter your website address into their browsers.
Organic search traffic is directed to your website via a search engine such as Google or Bing. This is critical data for your baseline because if your SEO Optimize Blog is successful, you will see an increase in the number of clients arriving via organic search traffic.
What are your rivals' names? Knowing your competition is critical for measuring your success. Your competition is usually divided into two categories.
1. First, as the website's owner, identify the companies you believe are your competitors.
2. Second, companies with websites that appear in Google rankings where you want to be. Who appears on the first page of search results for keywords that are important to you?
2. Create A Plan To Publish Original Content
Original content with the right keywords and phrases can make or break your business. It's critical for your Google ranking and for new customers finding your website to buy products or services. Now that you have a better understanding of the keywords and phrases that are bringing you more leads, you can begin to add content in the areas where you want to see the most growth.
Examine the success rate of your SEO Optimize Blog keywords and phrases and identify those that are underperforming. These are the words and phrases to focus on when developing and publishing new original content, such as web pages, blogs, videos, and long-form content.
Pro-Tip: Make a six-month content calendar based on your objectives, personas, targeted keywords, and special events/holidays. Creating a content calendar will help you stay focused and ensure that you meet all of your content creation objectives.
3. Don't Forget the Most Basic SEO optimize Strategies
You don't want to overlook the fundamentals while focusing on the latest and greatest SEO strategies. It may seem obvious, but the most basic SEO Optimize Blog tactics are frequently overlooked!
These fundamentals serve as the foundation for all of your SEO content. You don't want to pass up the new business that these fundamentals can bring to your website. Here are a few examples to keep in mind: description, page titles, internal and external hyperlinks.
4. Introduce Your Site to the Search Engines
Google Search Console and Bing Webmaster Tools are two must-have programmes for your website. If you haven't already, stop reading and click the links below to get them. These free tools are another effective SEO strategy for monitoring and maintaining your presence in search engine results.
5. Make Sure You Have the Right SEO Tools
Some of these action items you may be able to complete on your own, and many of them are even free! Unfortunately, free tools are only so useful. If you want to achieve your SEO ranking objectives, you'll need the right SEO tools. To truly connect the dots and ensure that your SEO Optimize Blog is integrated with your sales strategy, you'll need data that goes beyond what is available in free stat offerings like Hubspot.
7 Tips for an awesome SEO optimize Blog Post
1. Do Keyword Research.
Keyword research should be one of the first steps in developing an SEO blog strategy because it helps you determine what topics your audience is interested in. It's a good idea to have a primary keyword or two in mind for each blog post you write, as well as a few secondary keywords that are similar or related. You should use these in the post when appropriate, but only when it makes natural sense to do so. Never try to force a keyword into a place where it doesn't belong – search engines frown on keyword stuffing and may penalize you.
A couple of helpful hints for blogging keyword research:
• Use long-tail keywords – One or two-word phrases are frequently very competitive and difficult to rank for, so relevant longer phrases or questions are more worthwhile. In a blog post, for example, targeting a broad keyword like "seo" makes less sense than getting more specific, like "small business local seo."
• Consider voice search. As more people use Siri and Alexa, it is becoming increasingly important to optimize your content for voice search. And, because voice search is a newer SEO development that not all businesses are considering, it's a good way to stay competitive.
2. Check for Rich Results in the SERP.
Once you've decided on your target keywords, go to Google and search for them. Rich results are now available for many types of searches on the search engine results page (SERP).
If a search for your target keyword yields a featured snippet above the organic results, or if a lot of the organic results include images, video thumbnails, or other rich information, make sure your content is optimized to compete for those things.
In some cases, this entails including schema markup on your website. In others, it means altering the structure of your content in order to compete for the featured snippet. To create the right content, you need to know what you're competing for and against.
3. SEO Optimize Your Headings and URL.
You might notice a pattern here. Your page headings are another aspect of your page that search engines consider when determining what your page is about. That means you should look for opportunities to (naturally) include your keywords in the page heading once more. This includes anything on the page with a h1>, h2>, or h3> tag. Because it is unlikely that you will use your primary keyword in every heading on the page, headings are often a good place for those secondary keywords you have in mind.
4. Use Your Image Text.
The text that appears behind your images is another page element that search engines consider. Two more places on the page where you can include your primary keyword are the name of your image (e.g. keyword.jpg) and the alt text you can fill in.
5. Use Relevant Internal Links.
Links are unquestionably among the most important ranking signals for search engine algorithms. It is difficult to get other websites to link to yours, but you do have the ability to do as much relevant internal linking on your own site as possible.
Consider any previous blog posts that are relevant to what you're writing now before starting a new one. Add those links wherever it makes sense, and if possible, use anchor text that relates to your target keyword for the older post you're linking to.
6. Write a Meta Description.
While meta descriptions have no effect on how your website ranks, they do influence what people see when they browse the search engine results page. If they're deciding between a few links on the page, a strong description that includes the keywords they searched for (which appear in bold on the SERP) could sway them to click on yours.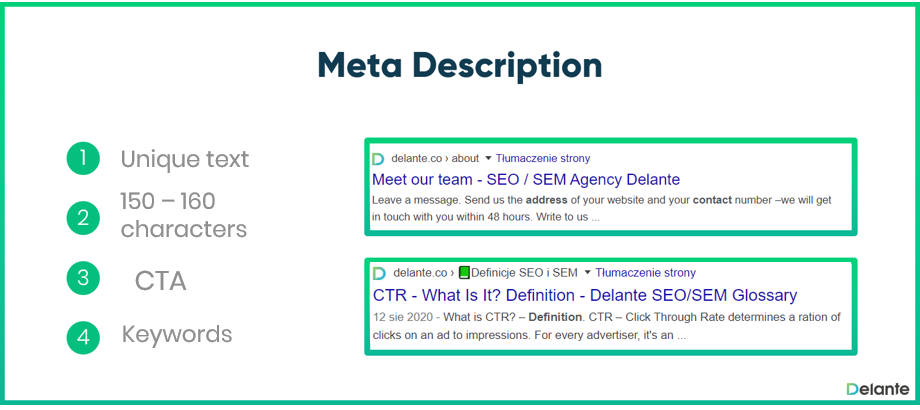 Google will show up to 300 characters in the description field on the SERP, so figure out how to describe what's on your page (using your target keyword) in a couple of lines here.
7. Choose Tags and Categories Strategically.
Blogs allow you to create tags and categories to help you organize related posts. This is both a helpful navigation tool for visitors to your blog and a tool you can use strategically for SEO. Every category or tag you use generates a new page with the name of the tag or category in the URL, as well as a lot of relevant content and links.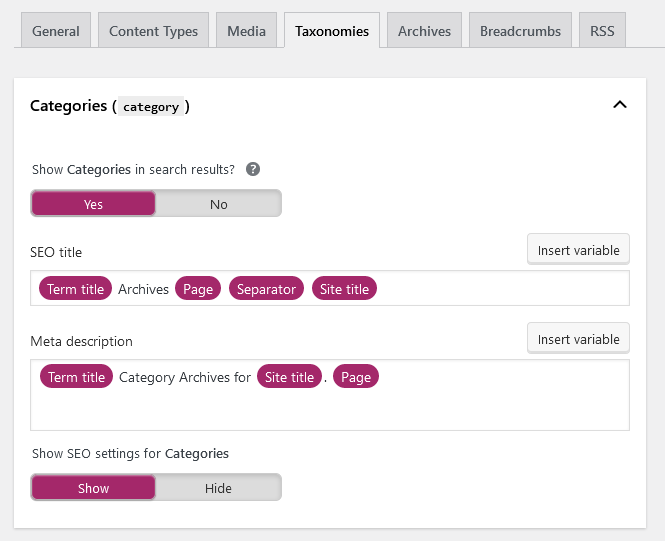 As with keyword stuffing, you don't want to overdo it and create a bunch of tags with similar keywords, but you must think carefully about which keywords and tags will be most valuable to readers and for your SEO strategy.
SEO optimize Content: What is thin content
Thin content is defined as website content that offers little to no value to customers and lacks depth, structure, or quality. We sometimes produce thin content just to get something out there in order to create content, hit keywords, and keep up with competitors. Thin content, on the other hand, hurts our SEO rather than helping it. Now that you understand the broad definition of thin content, let's look at some specific examples that you might already have on your website.
Lacks Depth
Suffers from Duplicate Content Issues
Has Too Many Ads
Bad Category Indexing
Doorway Pages
Automatically Generated Content
How to Identify Thin Content to SEO optimize it
Now that you understand why thin content is bad for SEO and why Google is looking for ways to identify and penalise it, let's look at how you can identify it on your website and find any thin pages you may have published.
1. Conduct an audit
An audit of your website can assist you in identifying any pages that may be examples of thin content. You can use your SEO tool to assist you in creating an audit, or you can use your Google Search Console tool to assist you in identifying pages that are currently experiencing issues with the Google algorithm.
2. Examine URLs
Duplicate content is a major cause of thin content penalties, so keep an eye out for it. Examining your URLs for similar pages can assist you in identifying pages that are overly similar to one another. After you've gathered your URLs, look for similar keywords or article titles that could indicate duplicate content.
3. Examine Your Primary Keywords
When you have multiple blogs targeting the same keywords, it can result in duplicate content or keyword cannibalization, which occurs when your own pages compete against each other to rank for specific keywords. Checking your keyword rankings and developing a solid keyword strategy can assist you in avoiding these issues.
4. Look for Meta Description Duplicates
Another thing that could harm your SEO is having duplicate meta descriptions. Just as each blog title and description must be unique, so must your meta titles and descriptions. Some businesses try to save money by copying and pasting meta data, but this will harm you in the long run and will need to be corrected.
5. Go over Your Content
Another way to tell if your content is thin is to read it. Consider yourself a new reader, and read through a blog to see if it answers the question. You can check to see if it sounds too similar to other blogs, which will help you understand the user experience.
How to Fix Thin Content to SEO optimize site
The most important aspect of identifying thin content is taking steps to correct and resolve any thin content issues you may have. There are a few approaches you can take to address thin content issues and resolve them in a positive way that improves your ranking in the Google search algorithm.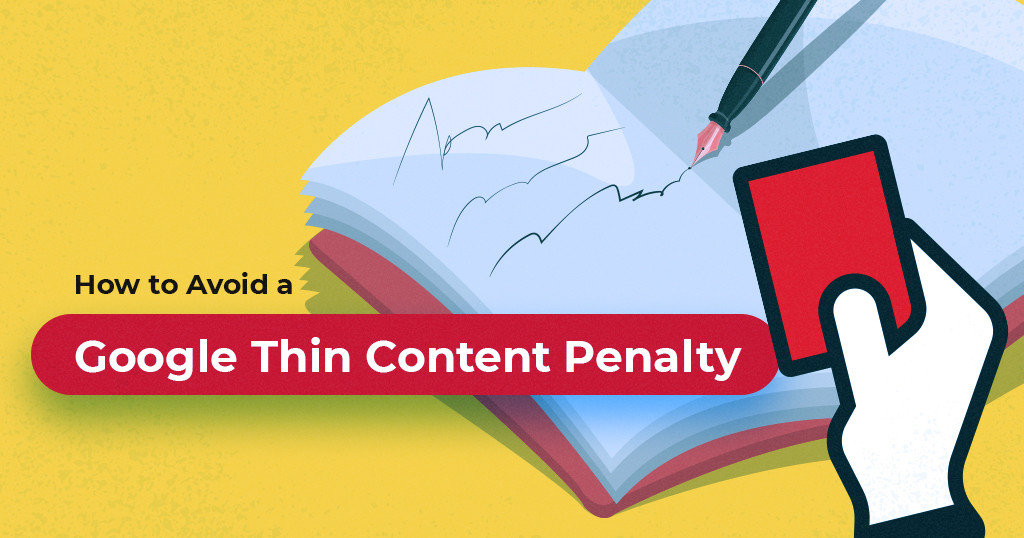 Thin Content Should Be Removed
When thin content pages aren't providing any value to readers, you can delete them. This is useful for landing pages or when you have multiple blogs addressing the same keyword.
If you're content is lacking in depth and requires more information and details from readers in order to be useful.
Thin Content Should Be Consolidated
Instead of deleting pages that are similar to one another, combine pages that address the same keyword or have the same search intent. This will assist you in avoiding duplicate content and bulking up your pages.
Thin Content Should Be Rewritten
Rewriting thin content is another option. Change your approach to the keyword or choose a new keyword to be the focus of your blog. The article can then be rewritten to be more useful and helpful to readers.
Hope it helps!
(Disclaimer: Green frog Interactive Team is updating knowledgeable content in this blog from official sources and is not aiming to promote any particular source or business through this and also, do not hold any copyrighting rights under our names for the content)