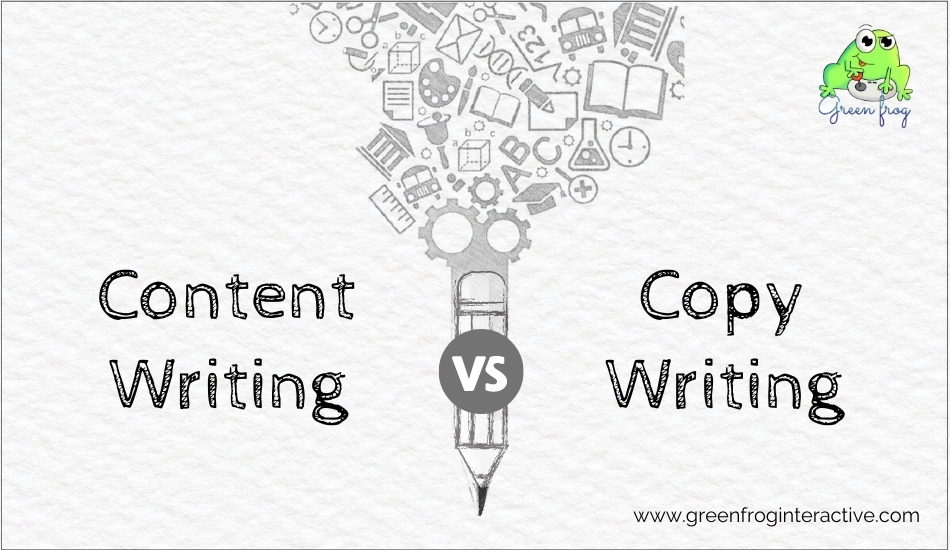 Difference Between Content Writing And Copy Writing: Implementing a digital marketing strategy is one of the best ways to get noticed by your target audience.
A strong online presence assists business owners in attracting new clients and increasing brand loyalty. If, like many professionals, you're not sure where to start, reading through a guide to content writing can help.
Let's talk about the distinction between content writing vs copywriting in this article.
Contents Covered:
What is Content Writing?
Job Responsibilities of a Content Writer
Why does content writing matters?
What is Copy Writing?
Job Responsibilities of a Copy Writer
Content Writing vs Copy Writing
How to Navigate the Content Writing Process?
Tips and Best Practices for Content Writing
This blog covers all the relevant information about content writing and copy writing including some tips by the end but if you want to explore it briefly do check out this presentation on "Getting Started with Content Writing".
Download pdf
What Is Content Writing?
Professional marketing writing for an online audience is known as content writing. Marketers and business owners publish content, or copy, on the internet for a variety of reasons. They may seek to increase website traffic or to inform customers about a new product or service. Content writers are frequently hired by business professionals to create high-quality messages for sales copy, blogs, articles, as well as social media posts. To write successful copy that appeals to the audience, the writer must first understand the audience.
Examples of content writing include:
Blogs
E-books
Email newsletters
How-to guides
Magazine features
Newspaper articles
Webpages
Job responsibilities of a content writer
Conducting industry-related research in order to create content
Editing and proofreading content to improve viewer readability
Keyword research and SEO practises are being used to increase web traffic to the company's website.
Creating intriguing headlines to entice readers
Project completion within specified deadlines
Why Does Content Writing Matter?
Content writing should be viewed by businesses as an investment that can result in conversions and customer loyalty. It lays the groundwork for a strong online presence, which is essential in today's digitally driven world. Your company can benefit from high-level content writing because:
Quality Is Everything
The information on your website should be useful to your target audience. People value content that has been well-written and researched. People are becoming more selective about what they read as a result of the vast amount of information available online. If you want people to stop scrolling and start reading your content, your content must be good enough.
Strategy Is Critical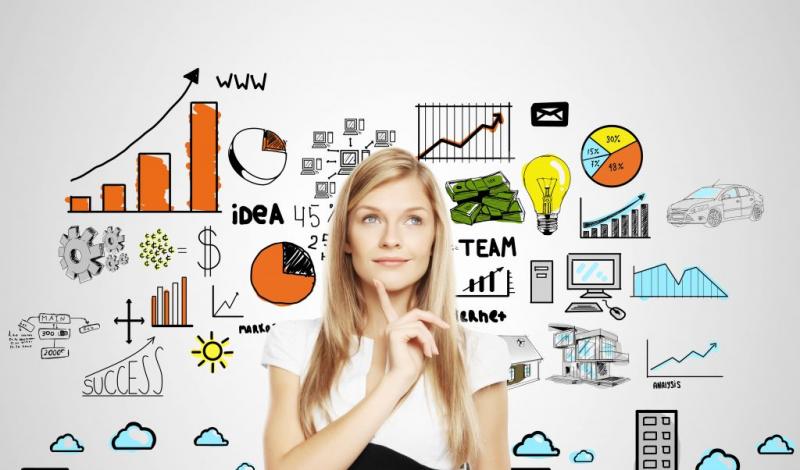 Experienced writers are aware of the numerous variables that must be considered when creating digital content. People who are unfamiliar with SEO strategy, for example, are unaware that the words you write and publish on a website contribute to your overall online visibility. If you fail to optimize your content with the right keywords and high-quality information that appeals to search engines, your website will be lost among the millions of websites competing for a click.
There is competition everywhere.
Take steps to ensure that people recognize your brand name, whether you have several competitors with such a large online presence or none at all. People who are interested in your products and services must first find you. This is where content writing comes into play.
Changes in SEO Best Practice
Search engines, such as Google, constantly update their algorithms to ensure that users receive high-quality content when they search. SEO writers are aware of how these changes affect business content as well as adjust their strategies accordingly. They use techniques that produce results, and when best practises change, they go back and modify existing copy. This ensures that the content is optimized for the most recent set of standards.
Revenue is dependent on high-quality content.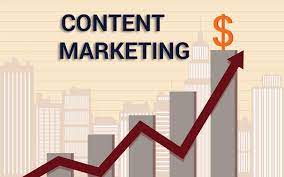 B2B companies that spend 40% or more of their marketing budget on content marketing outperform those that spend less. Why? Because organic search drives more traffic to their website. These individuals become qualified leads, which eventually generate valuable revenue.
What is copywriting?
Copywriting is the creation of text for a specific company's advertisement or marketing. Its goal is to raise brand awareness and persuade an audience to take a specific action, such as purchasing a product. Copywriters accomplish this by making their content interesting and memorable. Copywriting emphasises a product's features by structuring them in the best possible light by brainstorming creative ideas.
Some examples of copywriting are:
Brochures
Billboards
Email campaigns
Landing pages
Magazine advertisements
Press releases
Radio scripts
Sales emails
Social media posts
Taglines
Job responsibilities of a copywriter
A copywriter's typical job duties include:
Copywriting in the brand's voice and style
Working on marketing projects with the public relations team and other professionals
Copy editing and proofreading to ensure accuracy
Speaking with stakeholders to determine their content requirements and needs
Copywriting vs Content Writing: What's the Difference?
While both copywriters and content writers create words for businesses, they do so for different reasons. The following are some distinctions between copywriting and content writing:
The overall goal
A copywriter writes to persuade their readers, whereas a content writer writes to inform their readers. Because copywriters are attempting to sell a product or service, their copy must conclude with a call to action. The more subtle goal of content writers is to encourage brand loyalty by writing articles that educate and entertain.
Content length
A copywriter typically writes short-form copy, whereas a content writer writes long-form copy. Copywriters keep their text brief in order to keep their readers' attention. However, content writers frequently write in greater detail to explain a process or topic.
Position in a company
A copywriter is a professional whose main responsibility is to write copy. Content writers frequently have additional responsibilities in addition to writing. They could be an author, blogger, executive, software engineer, or someone else.
The writing style
When speaking to their audience, copywriters use a conversational tone. Because content writers provide information, their tone is frequently formal.
Deadlines
Copywriters must meet strict deadlines in order to meet the needs of their clients. Copywriters' deadlines are more flexible to allow time for research because they write longer content.
Copywriters typically work for an advertising agency that markets a company. Content writers work for a wide range of companies in a variety of industries. Copywriters are frequently hired directly by companies, whereas content writers are hired through a third party.
How to Navigate the Content Writing Process
Surprisingly, content creation and development take place before you even write a single word in a post. Much of it is spent on preparing, researching, and developing ideas and topics for the audience. Each stage of the content writing process has critical steps to consider, including:
Planning and Research
It is critical to conduct research to ensure that you are providing factual, current, and vetted information to your audience. This can increase people's trust in your company. How can people trust your product and services if you lie in your content or misrepresent facts? Planning and research work together to prepare your content for writing, editing, and publishing.
Use these steps to carry out the research and planning phase of the content writing process:
Set a Content Goal
It's critical to know what goal you want to achieve with each piece of content from the start of a content campaign. Do you want to generate more qualified leads? Can this content entice former clients or customers to return? Setting goals can help you determine the type of content required, the style and tone of the content, and the effects on the overall business plan.
Create or Employ Client Personas
A buyer, client, or client persona is a fictional character who represents your ideal target customer for any piece of content. To shape them, you use a combination of qualitative and quantitative information from prior campaigns, market as well as competitor research, and current or previous customer profiles. These resources can help you with your research and writing.
Perform Keyword Research
Whatever type of content you create, it's critical to structure it around keywords. These keywords inform search engines about the topic of your content and serve as a theme for each piece. Keyword selection can be difficult because it is not an exact science. SEO best practices and search engine updates are constantly changing. However, SEO tools can assist you in targeting high-search volume and low-content volume terms, which means that many people search for that content but find few results.
Recognize Search Intent
Learn what people search for online and why they look for it to create the most useful, impactful, and conversion-worthy content. There are four kinds of search intent.
Develop a Content Strategy
Your content strategy assists you in planning how a piece will progress from ideation to campaign review. It allows you to plan how you will create, manage, share, and track each piece as it progresses through the creation process. Content strategies are especially useful when managing multiple content campaigns at the same time. They can assist you in synchronizing resources and teams to ensure efficient and effective creation and distribution. Content formats as well as publishing channels, performance tracking, and other topics should be included in your content strategy.
Make an Outline
Creating a content outline can help you visualize the flow and order of any content pieces. This is especially true for longer documents such as articles, eBooks, and white papers. Making an outline can help you with your research and planning. It forces you to think about the most important aspects of your subject. It also aids in the narrowing of your research because you already know what types of queries to search for, interview questions to ask, or materials to create for each project.
Make a Content Schedule.
A content or editorial calendar enables marketing teams to see at a glance where each piece of content is in the production process. It includes deadlines for research and writing, publication dates, and other important information such as publishing channels and team members assigned to each piece. To use a content calendar allows the team to recognise the expected life cycle for each piece as well as how long it takes to go from idea to publication.
Writing and Editing
After all of that preparation, it's finally time to start writing. You have the option of using an in-house writing team, freelancers and contractors, or outsourcing your pieces to a content agency. Whatever the option, writers typically follow a similar format to create great content, including steps such as:
1. Select an Angle
There is a lot of content that covers the same topics. Why should they read yours? What distinguishes it? Choosing your angle is important not only for audience interest but also for SEO. To increase search traffic, the way you frame your content can help you target different keywords within the same subject or topic family.
2. Write an Interesting Introduction
Along with the title and meta description, the introduction is one of the three most important elements of any piece of content. Whether it's one sentence or an entire paragraph, the introduction helps readers decide whether or not to continue reading or engaging with your company. To make a good introduction, get right to the point. Filler or fluffy sentences that do not meet the audience's search intent should be avoided. Your target audience, particularly for B2B companies, is extremely busy. Provide what they require right away.
3. Select Visuals That Are Relevant
Writing is more than just words. Incorporating media and visuals such as videos, charts, infographics, or photos can help add value to written content.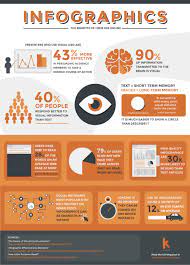 4. Examine the Content
Editing is just as important as writing. When writers finish a piece at Copy Press, they frequently do a self-edit to check for spelling and punctuation errors, missing content, or unclear segments. This saves time for editors and quality assurance (QA) specialists when conducting reviews. The content is then reviewed by these professionals for grammatical errors, flow, and topic relevance to ensure it is ready for publication. They also fact-check information and check content for plagiarism to protect your brand's or company's reputation.
Publishing and Review
The content writing process is completed by reviewing and publishing. Publishing allows your content to be seen, shared, and engaged with by your target audience. It entails selecting the channels through which your content will be distributed and adhering to the proper uploading or sharing procedures for each source.
Engage in content review after it has been published. Monitor and track key metrics for each piece of content that relates to your content goal. For example, if you want to increase organic traffic to your website with informational articles, you can track things like unique visitors, bounce rate, and page views.
Tips and Best Practices for Content Writing
Use Previous Content as a Model
When creating new content outlines, use your old, successful ones as a guide. Examine the old content sections to see if any of them apply to your new topic. For example, we frequently use similar sections in each of our knowledge base articles.
Make Use of Your Brand Voice
It's critical to maintain a consistent brand voice across all of your content. Sure, some pieces may tempt you to be funny, even crass, in order to gain attention quickly. However, if that isn't your typical brand voice, it will come across as unauthentic to your audience. Rather than trying to impress your audience by pretending to be someone you're not, be yourself.
If at all possible, preview your content before publishing it anywhere. Previewing allows you to see how your content will appear to the public once it is published online. A test can show you if your font and colour choices are readable, how text and images appear on screen, and how the content changes depending on screen resolution. If applicable, test your content in multiple web browsers and on different screen sizes to ensure it is optimised for both desktop and mobile viewing.
Repurpose Previous Content
Not all content must be created from scratch. Repurposing old content in new formats can help you engage your audience in novel ways. Also, don't forget to use AI to rephrase and strengthen your content and work effectively.
(Disclaimer: GFI and GFI Team is updating knowledgeable content in this blog from official sources and is not aiming to promote any particular source or business through this and also, do not hold any copyrighting rights under our names for the content)