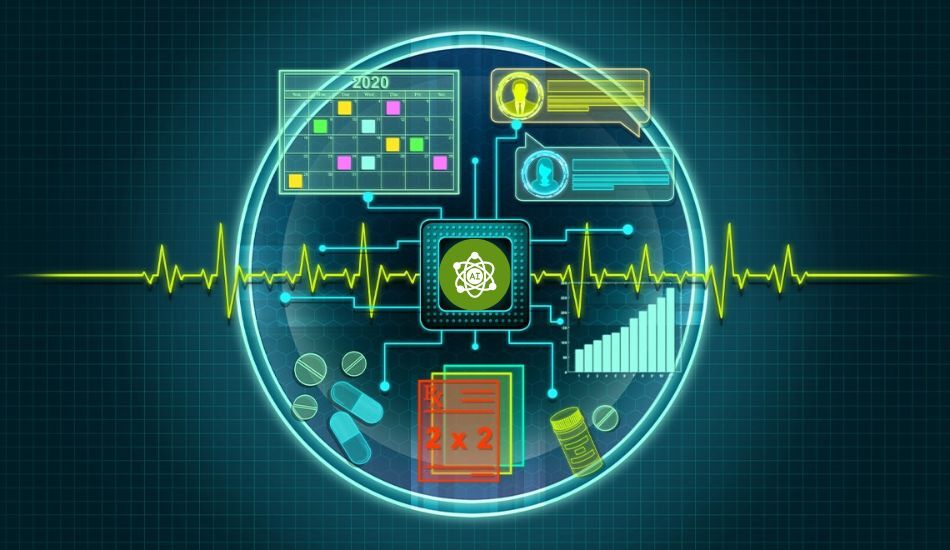 AI Models: In recent years, the advancements in technology have been incredible, and young Indian innovators are taking full advantage of them.
Priyanjali Gupta, a 3rd-year student at VIT, has developed an AI model to translate sign language, while 11-year-old Leena Rafeeq from Dubai has developed an AI Model to detect eye diseases.
These two young innovators have made significant strides in revolutionizing healthcare and inclusion with their groundbreaking inventions. With their innovative solutions, they are proving that age is just a number when it comes to creating a positive impact on society.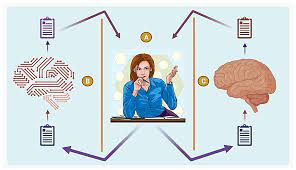 Priyanjali Gupta, in VIT 3rd Year, built an AI Model to translate Sign Language
Priyanjali Gupta, a computer science student specializing in data science at Vellore Institute of Technology, gained widespread attention on LinkedIn after developing an AI system to translate American Sign Language (ASL). The inspiration for her project came from her mother, who challenged her to use her engineering degree to make a positive impact.
To create the system, Gupta manually collected images from her webcam using an Image Collection Python file for several ASL signs, including Hello, I Love You, Thank you, Please, Yes, and No, as she is detailed in her Github post.
AI Models Learnings from YouTube
Priyanjali Gupta's latest creation is revolutionizing the way American Sign Language (ASL) is translated into English. Using Tensorflow Object Detection and transfer learning from a pre-trained model by Australian data scientist and AI specialist, Nicholas Renotte, Gupta has been able to translate a few ASL signs with up to 99% accuracy. Renotte himself is passionate about improving accessibility and has created a program that reads sound waves and facial expressions to determine how a person is feeling.
As a largely self-taught coder, Renotte shares his knowledge and expertise on his popular YouTube channel to encourage others to get started with data science, machine learning, and deep learning. The possibilities of these technologies are endless, and Renotte is excited to see what innovations they will bring in the future.
AI Sign Language Model
Let's talk about sign language. Did you know that more than 300 sign languages are used by over 70 million deaf people around the world? In the United States, American Sign Language (ASL) is the third most commonly used language after English and Spanish. However, it's not just about hand gestures. Facial expressions and body movements also play a huge role in sign language, making it a challenge for computer vision to capture these nuances.
In addition, translating complete sentences, rather than just individual signs, is another hurdle for software. To make sign language translation effective, it needs to transcribe sign language into spoken language and vice versa. Unfortunately, deaf people still face discrimination when it comes to using sign language.
AI Models: Priyanjali Gupta, the young innovator who created an AI model to translate ASL, believes that the first step in bridging this communication gap is to normalize sign languages and other modes of communication with the specially abled. As AI researchers continue to tackle the challenges of sign language translation, let's hope for a more inclusive future where communication barriers are broken down.
Kerela Girl Leena Rafeeq, 11, develops an AI app to detect eye diseases
AI Models: Leena Rafeeq, an 11-year-old girl from Dubai, has developed an artificial intelligence-based application that can detect various eye diseases and conditions. She named the app 'Ogler EyeScan', and it works by using a scanning process through an iPhone. Leena took to LinkedIn to announce her unique creation, which she developed when she was only 10 years old.
The AI App to detect eye diseases Features
According to Leena, the app is currently under review in Apple's app store, and is hopeful that it'll be approved soon. The Ogler EyeScan can identify conditions like Arcus, Melanoma, Pterygium, and cataracts with the help of trained models. It uses advanced computer vision and machine learning algorithms to analyze parameters like light and color intensity, distance, and look-up points to locate the eyes within the frame range. It can also identify any light burst issues and if the eyes are positioned exactly inside the scanner frame.
Leena revealed that she created the app natively with SwiftUI without any third-party libraries or packages after six months of research and development. In the process of development, the self-taught coder said that she gained more knowledge about 'eye conditions, computer vision, algorithms, machine learning models, and advanced levels of Apple iOS development, including sensors data, AR, CreateML, CoreML.' The app is currently only supported on iPhone 10 and above with iOS 16+.
User Reactions to this AI App
Netizens were quick to laud Leena for her achievement at such a young age. One user noted that it is a great example of reducing equity health using AI. Some users enquired about the app's accuracy, to which Leena responded that it is nearly 70 percent at the moment.
She shared the difficulties faced with glare and burst from lights caused by the distance required for capturing scans. To resolve this problem, metrics, and detection for light-related issues are being deployed to enable users to retake the scan. She also revealed an update will be announced after the app store accepts the Ogler EyeScan.
Leena's Family and Other Achievements
Leena's younger sister Hana had earlier gone viral for becoming the youngest iOS app developer at age 9 by developing a storytelling app. The feat even caught the attention of Apple CEO Tim Cook.
AI Models: Overall, Leena Rafeeq's innovation is commendable, especially at such a young age, and is a great example of how AI can be leveraged to improve healthcare and reduce inequality in health services.
(Disclaimer: GFI and GFI Team are updating knowledgeable content in this blog from official sources and is not aiming to promote any particular source or business through this and also, do not hold any copyrighting rights under our names for the content)