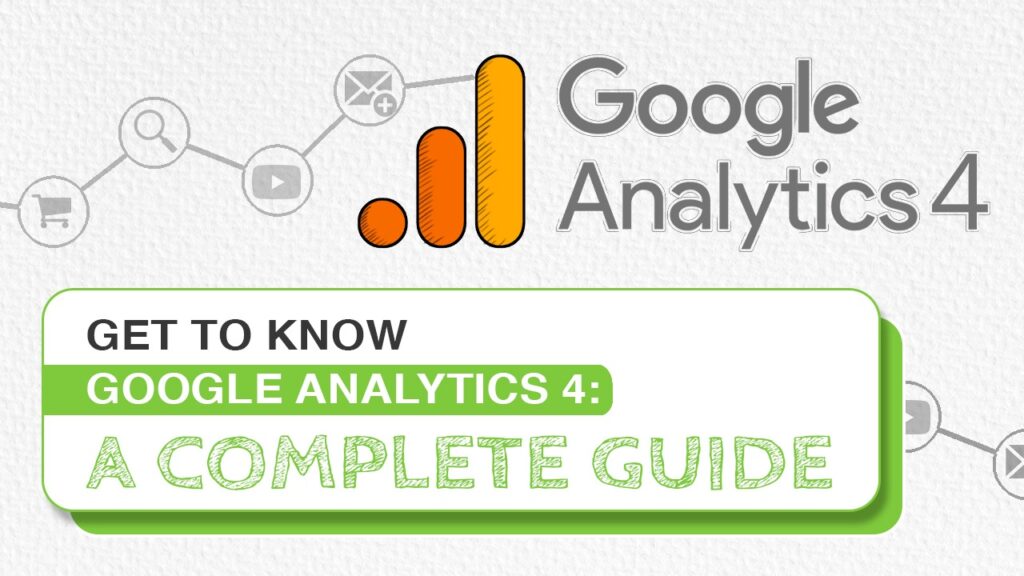 Google Analytics 4: In the ever-evolving digital landscape, data is king. Understanding your audience's behavior and preferences is crucial for any business striving to stay ahead of the curve.
Introduction:
Enter Google Analytics 4 (GA4), the next generation of Google's analytics service, designed to provide more comprehensive, user-centric data throughout the customer journey.
This blog post will delve into the features, benefits, and practical applications of GA4, providing an in-depth guide for marketers, SEO specialists, and business owners alike.
Understanding Google Analytics 4:
Launched on July 1, 2023, GA4 is a new kind of property designed for the future of measurement. Unlike its predecessor, Universal Analytics, GA4 focuses on event-based data collection, tracking both website and app data in the same property. This allows for a more accurate understanding of user behavior, emphasizing what users actually do on your site rather than just their arrival.
Key Features of GA4:
GA4 comes packed with several innovative features that set it apart from previous versions. These include machine learning and smarter insights, better Google Ads integration, customer-centric measurements, improved data controls for privacy compliance, Google BigQuery integration, and enhanced reporting capabilities.
One of the most significant changes in GA4 is its focus on the user journey. It creates a single user journey from all the data associated with the same user ID, incorporating User ID natively across all reporting, analysis, and insights. This user-centric approach allows businesses to gain a more holistic view of their customers' interactions and behaviors.
Benefits of Google Analytics 4:
1. Combined Web and App Tracking: GA4 allows you to track user engagement across your websites and apps, providing a unified view of the customer journey.
2. Advanced User Engagement Metrics: GA4 offers advanced metrics such as user behavior analysis, enabling you to understand how users interact with your site or app.
3. Improved Audience Segmentation and Google Ads Integration: With GA4, you can segment your audience more effectively and integrate seamlessly with Google Ads for targeted marketing campaigns.
4. Modern Tracking and Privacy Practices: GA4 is designed with privacy in mind, offering granular controls for data collection and usage.
5. More Funnel and Reporting Options: GA4 provides a plethora of reporting options, allowing you to visualize your data in various ways.
Implementing Google Analytics 4 on Your Website:
Implementing GA4 involves creating a GA4 property, adding a Web Data Stream in Universal Analytics (UA), and adding GA4 via Google Tag Manager. Once implemented, you can use GA4 to track your website's traffic, analyze user behavior, and measure conversions.
Using Google Analytics 4 to Improve Website Performance:
GA4 is not just about collecting data; it's about using that data to improve your website's performance.
Here are some ways you can use GA4:
1. Understand Your Audience: GA4 provides valuable insights into your visitors' demographics and interests, helping you tailor your content and marketing efforts to their needs.
2. Improve User Experience: By analyzing user behavior on your website, you can identify areas for improvement and enhance user experience.
3. Optimize for Search Engines: GA4 can help you track your website's performance on search engines and identify opportunities for improvement.
4. Track Conversions: With GA4, you can track conversions on your website and measure the effectiveness of your marketing campaigns.
5. Identify Top-performing Content: GA4 helps you identify which pages on your website get the most traffic and engagement, allowing you to focus on creating more of such content.
Identify Top-performing Content:
Long-tail keywords are highly specific search queries with lower search volumes but more refined intent.
For example, instead of targeting the keyword "meditation," you could target a long-tail keyword like "Can meditation make you smarter."
By grouping similar long-tail keywords and identifying high-volume phrases within each group, you can optimize your website content for these terms, improving your search engine optimization and content marketing efforts.
Google Analytics 4 and SEO:
GA4 has a profound impact on Search Engine Optimization (SEO) strategies. With its comprehensive data about user behavior, businesses can devise more targeted SEO strategies. GA4 allows you to set your own conversions and track behavior accordingly, making it easier to align your SEO marketing tactics and ensure the right pages are ranking for the right keywords.
Unique Views in GA4:
GA4 determines unique visits by storing browser cookies when they open a session on your website. These cookies store a client ID in a first-party cookie called _ga, which assigns an identifier to the new session, helping distinguish between a new user and a returning visitor.
Getting Started with GA4:
Setting up GA4 is straightforward, whether you're new to Analytics or already using Universal Analytics. The GA4 Setup Assistant adds a Google Analytics 4 property alongside your existing Universal Analytics property, allowing you to collect data simultaneously. You can also add GA4 to a website builder platform or CMS like Wix, WordPress, Drupal, Squarespace, GoDaddy, WooCommerce, Shopify, Magento, Awesome Motive, HubSpot, etc.
Conclusion:
Google Analytics 4 is a powerful tool that offers a wealth of insights into user behavior, making it an invaluable asset for businesses looking to optimize their online presence.
By harnessing the power of GA4, businesses can gain a deeper understanding of their audience, refine their SEO strategies, and ultimately drive more traffic and conversions. As the digital landscape continues to evolve, staying ahead of the curve means embracing these advanced analytics tools and leveraging them to their full potential.
Table of Contents
(Disclaimer: GFI and GFI Team are updating knowledgeable content in this blog from official sources and are not aiming to promote any particular source or business through this and also, do not hold any copyrighting rights under our names for the content)